On Thursday, March 14, 2002, Rich and Jan came over for a work session. We started installing the peninsula which has Wadesboro staging and South Salem on the lower level, and Covington and Connellsville/Winchester staging on the upper level.
We managed to get a good start on the peninsula installation. We have 3 supports and some of the strapping installed and are ready to proceed with the rest of the supports for that peninsula. We made use of 3 different assembly templates: one I had made to space the supports at 16" on center, one that Larry suggested to keep the supports the proper 54 1/4" from the Roanoke wall, and one that Rich suggested to keep the bottoms of the supports spaced at 16".
Installing the first of the peninsula benchwork was indeed another major milestone on the road to being able to operate the new CSXT Shenandoah Division. After a year of not being able to work on a layout, it feels really good to be able to be building a railroad again!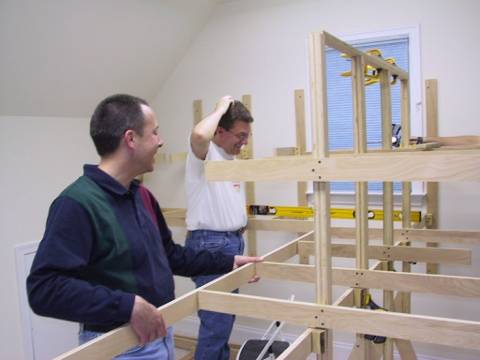 Bruce pauses to think about the next move while Jan looks on. At this point, the 3 vertical peninsula supports have been attached via strapping at the top and we were trying to get everything level before attaching the front piece of strapping. Bruce is looking at the area of downtown Salem on the lower level.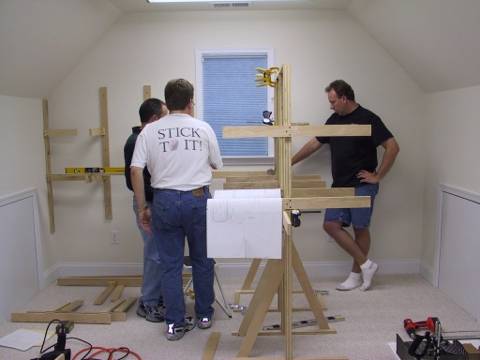 Jan, Bruce, and Rich discuss how to tie the peninsula securely to the wall brackets. Rich is standing in the area that will eventually be the staging return loops. Jan and Bruce are in the aisle between Salem and South Salem.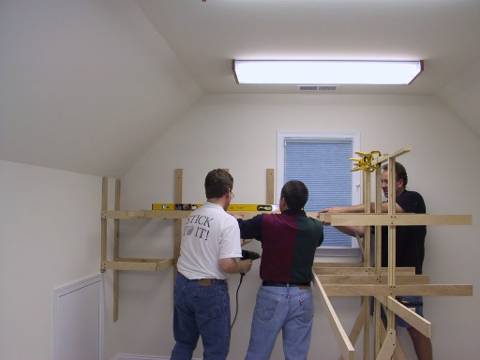 Jan and Rich hold the upper level strapping while Bruce prepares to drill a hole in it.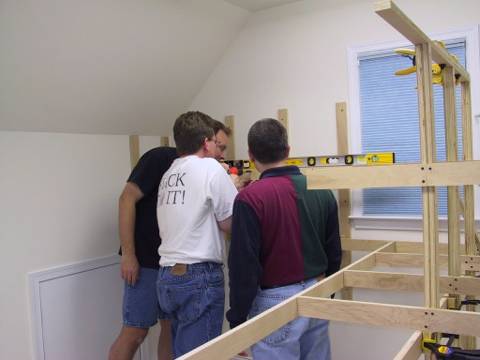 Rich and Jan make sure everything stays level while Bruce screws the strapping in place.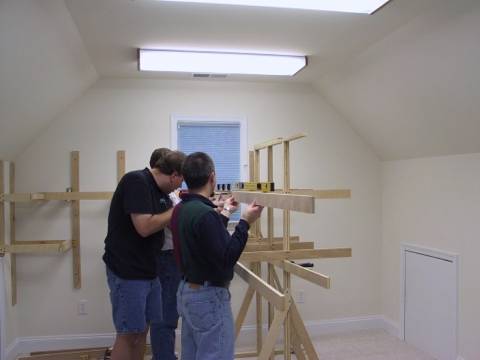 Jan and Bruce holding the upper level peninsula strapping in place while Rich drives screws.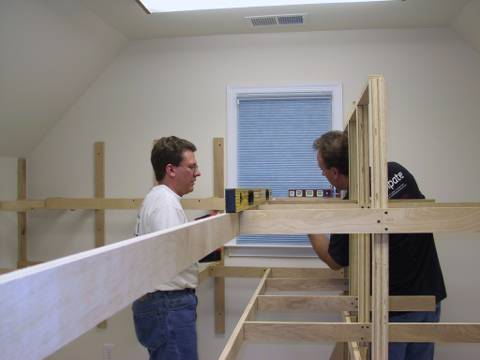 Bruce and Rich determine that everything is as level as possible. Rich really gets "into" the peninsula work. :-)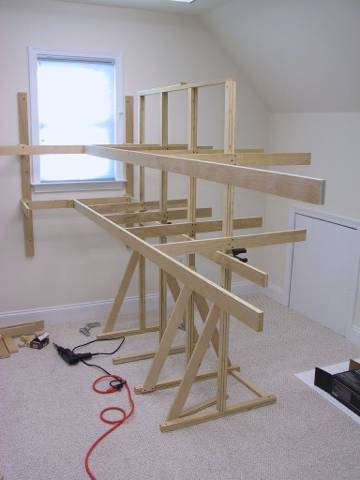 Overall view of the peninsula work completed as of March 14, 2002.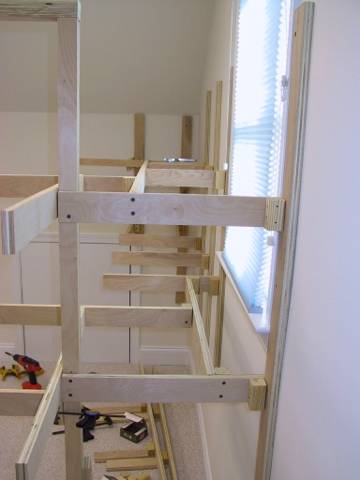 Detail view of peninsula attachment to wall. The Roanoke Junction/SA Cabin area is in the background on the lower level.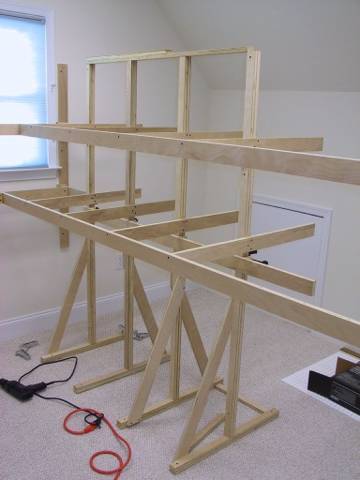 Another overall view of the start of the peninsula.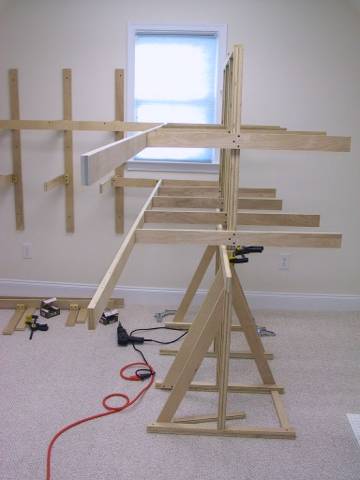 The two boards sticking out the left will be used to attach additional peninsula supports. The assembly template is still clamped to the vertical supports below the horizontal joists.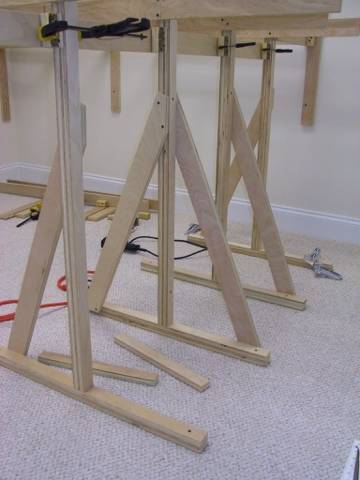 Detail view of the leg assemblies and cross-braces. The alignment template is still clamped to the peninsula supports.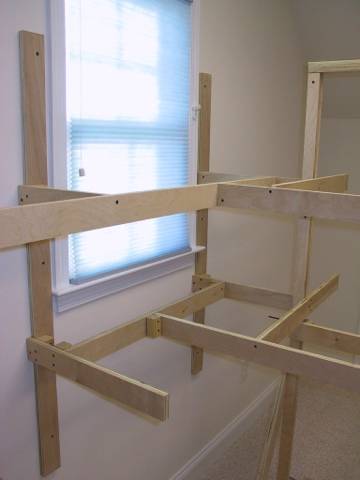 Here's the Roanoke Junction/downtown Salem area from the South Salem side of the peninsula. The south end of Covington will be on the upper level here.
This page was last updated on 01/01/11.