Use the links at the left to view pictures of the original version of the CSXT Shenandoah Division. We held operating sessions on this layout from September 1998 through April 2001. The layout was dismantled and placed in storage in May 2001. There was some scenery in place on the New Castle/Catawba peninsula, but not any on the rest of the layout.
Be sure to check out the other links, but here's some pictures of the crew at the final operating session on the original layout, held on April 21, 2001.
Here's the crew with Cherie: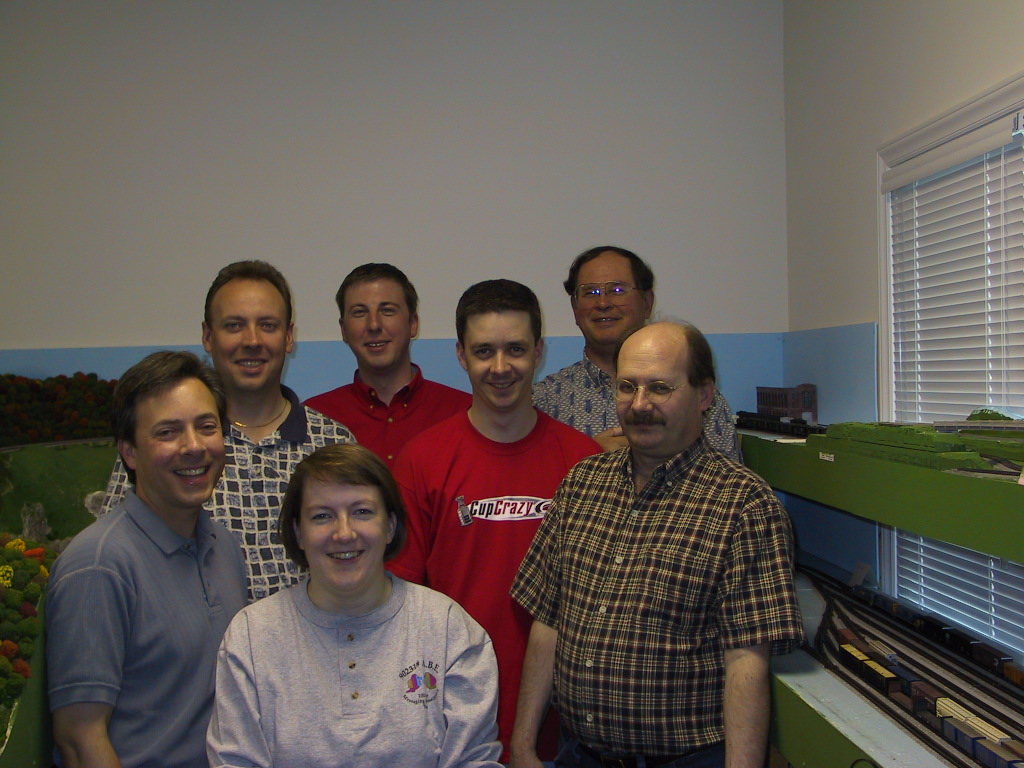 Left to right: Jan, Rich, Cherie, Marcus, Scott, Dave, Larry
Here's the crew having some fun with Bruce: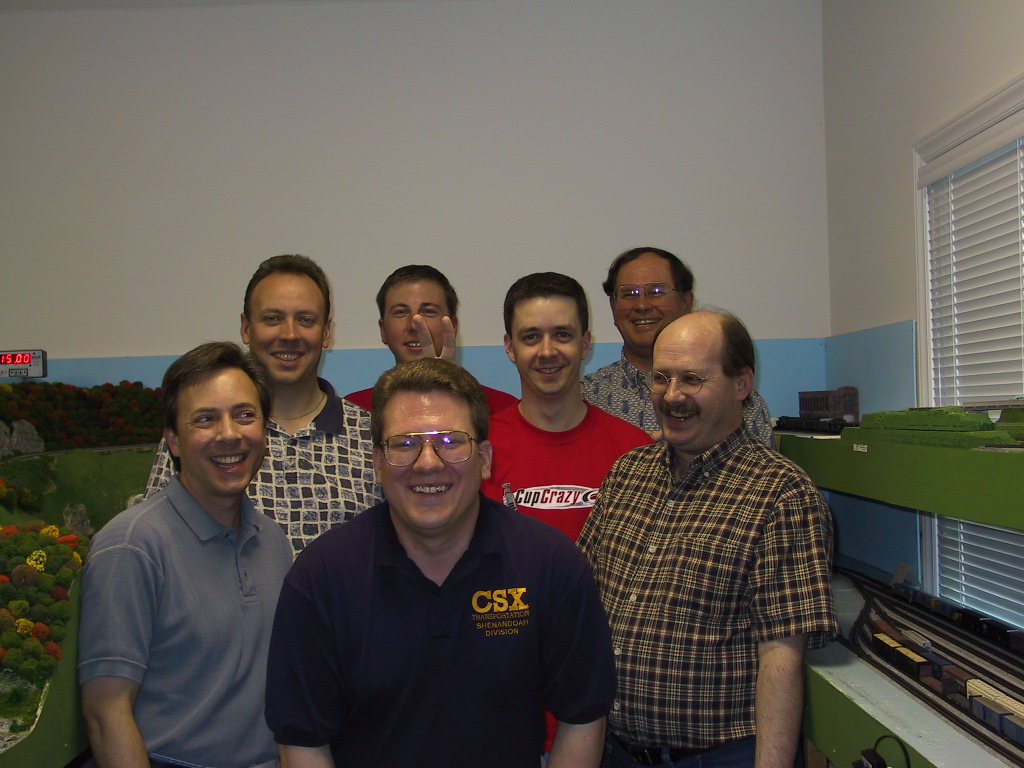 Finally, here's the crew more serious with the realization that the last run on the original layout has occurred, but looking ahead to the new layout: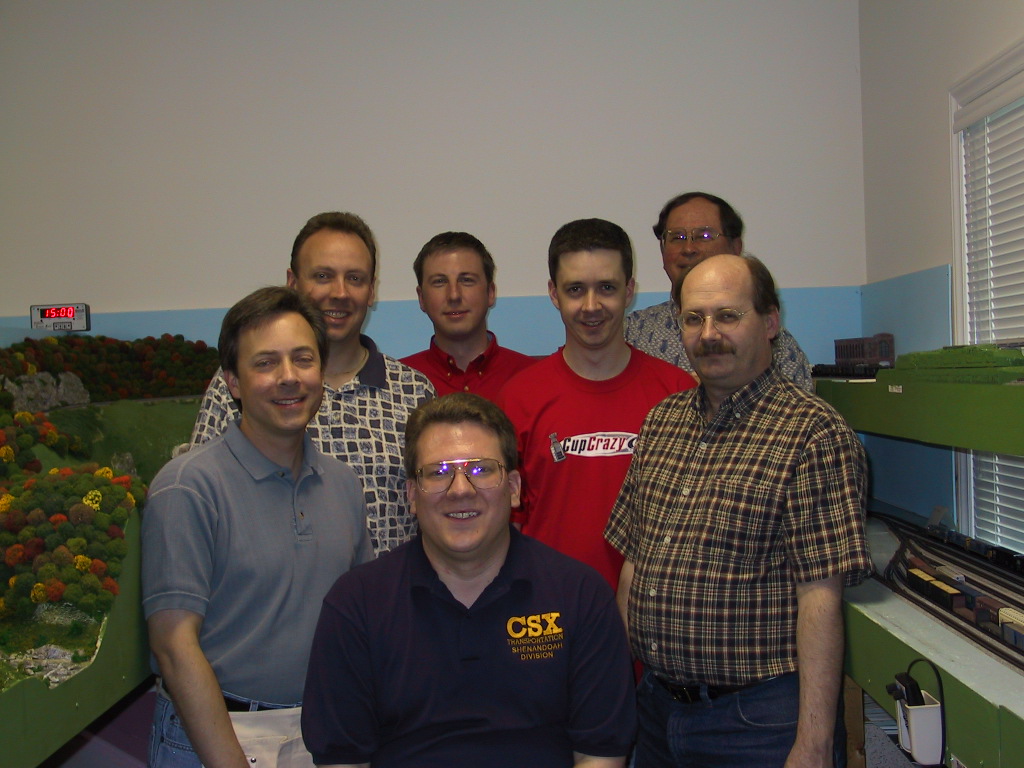 This page was last updated on 01/01/11.