This page contains pictures from post-session moves made after the February 17, 2001 operating session on the original CSXT Shenandoah Division. You'll see pictures of trains R698 (Hamlet to Cincinnati) and R699 (Cincinnati to Hamlet) which did not run during the session as well as some post-session re-staging movements.
R698 exits the north portal of Catawba Tunnel as a couple of railfans take in the action.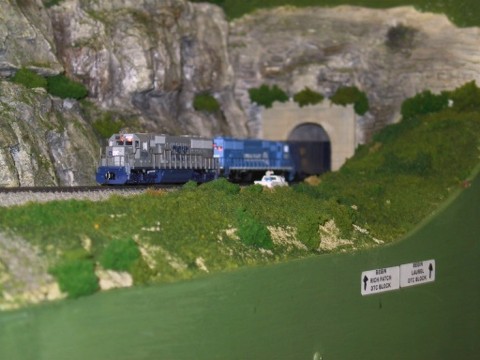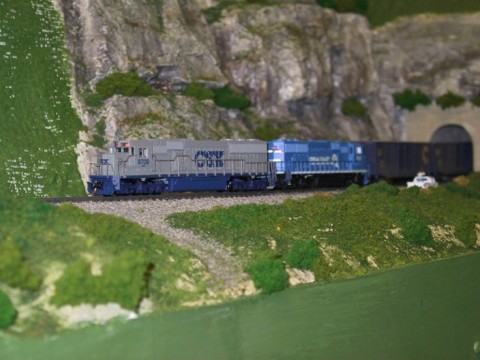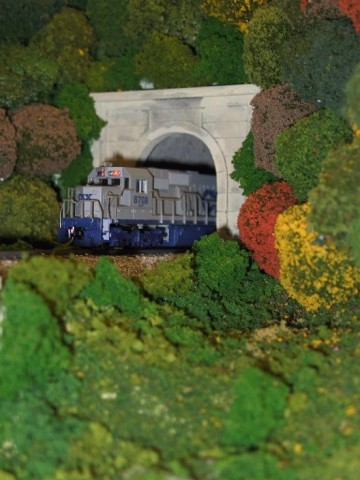 R698 exits the north portal of Sandy Ridge Tunnel and prepares to cross Catawba Creek.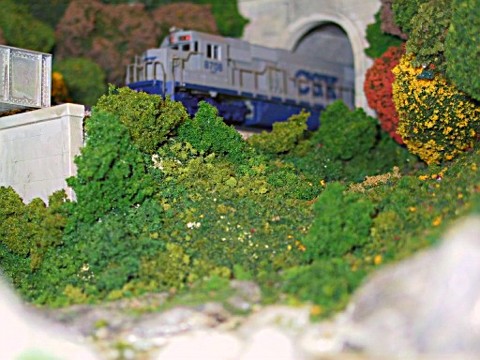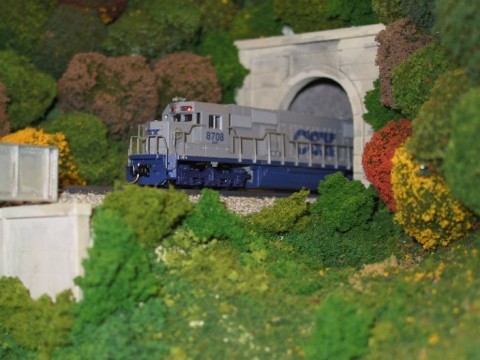 This page was last updated on 01/01/11.