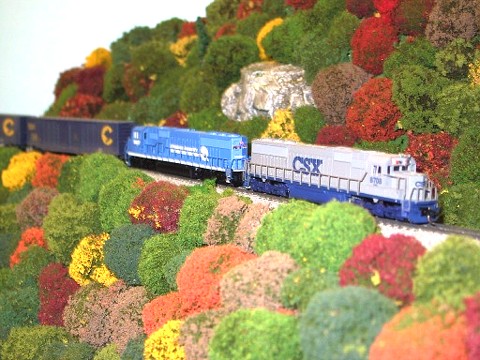 R698 approaches the summit at Laurel.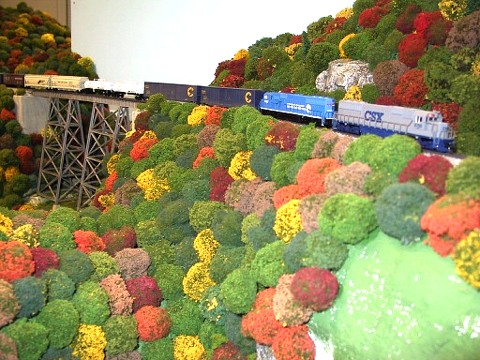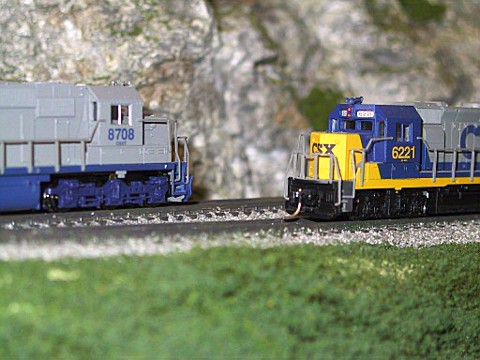 R698, led by the CSXT SD60 8708, holds the main to meet southbound R699, powered by CSXT GP40-2 6221, at Laurel, VA.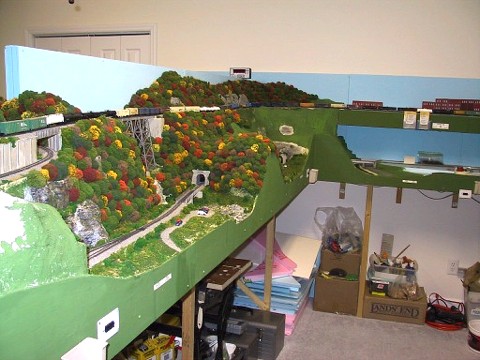 Overall view of the R698 meet of R699 at Laurel. Laurel begins on the peninsula under the fast clock and continues to the right on the upper deck.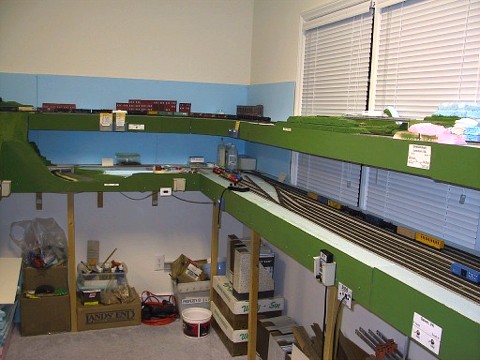 Laurel, VA is straight ahead on the upper deck. Shenandoah Junction, VA is to the right on the upper deck above Salem, VA. Walton Furniture is the industry above the Laurel car-card boxes, while Appalachian Power Company's Laurel Plant is in the corner.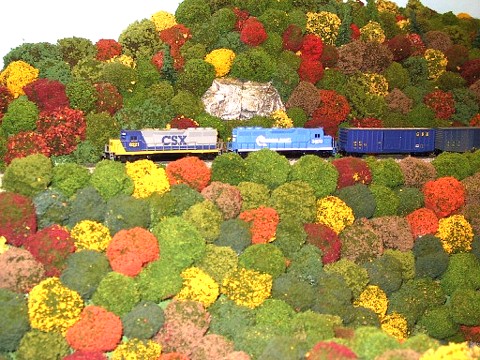 R699 departs Laurel to begin its descent around the "Corkscrew" and down Rich Patch Mountain.
This page was last updated on 01/01/11.