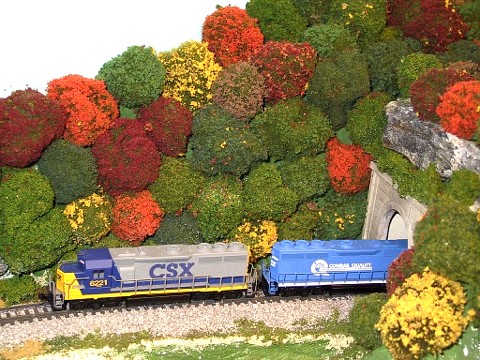 R699 emerges from the south portal of Rich Patch Tunnel.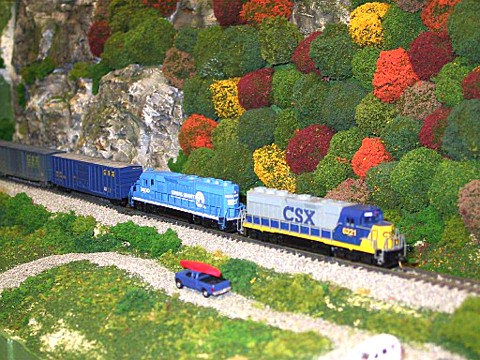 R699 prepares to cross Catawba Creek, passing the Forest Service road at the south end of New Castle, VA.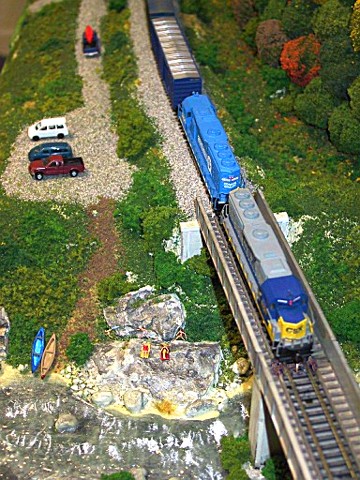 R699 is about to dive into Sandy Ridge Tunnel in this view taken from the top of the ridge looking north over Catawba Creek and those oblivious sunbathers.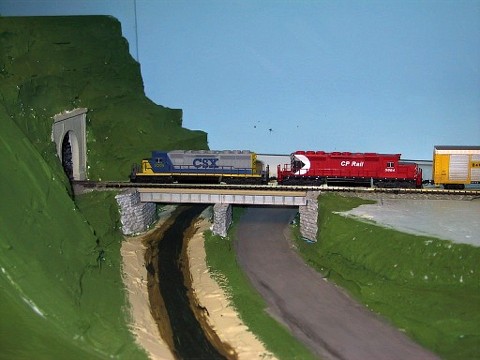 Here's a view of Q242 crossing the unfinished Virginia Highway 311 and Mason Creek area north of Salem, VA. The train is about to duck into Catawba Tunnel. Q242 never ran during operating sessions--this move was simply to return southbound Q241 to the north end staging yard at Connellsville.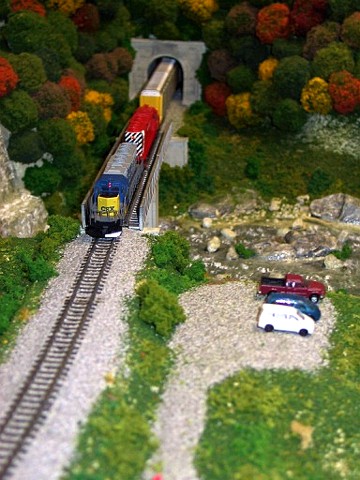 Q242 pops out of Sandy Ridge Tunnel and crosses Catawba Creek.
This page was last updated on 01/01/11.