This page contains pictures from the March 24, 2001 operating session on the original CSXT Shenandoah Division. This session was the second one where we had a digital camera, so some of the pictures reflect the fact that features of the camera were still being discovered. The pictures are representative of an operating session, and you'll see both trains and crew members.
This session was one of the best sessions we had on the original layout, but I didn't take very many (or good) pictures of this session.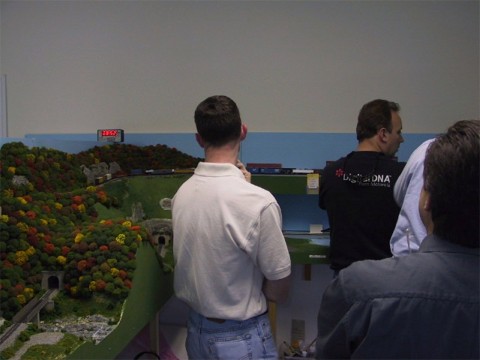 R695 meets Q420 at Laurel, VA early in the session. Stephen (aka "Tommy"), Rich, and Jan are at the Laurel end of the main aisle.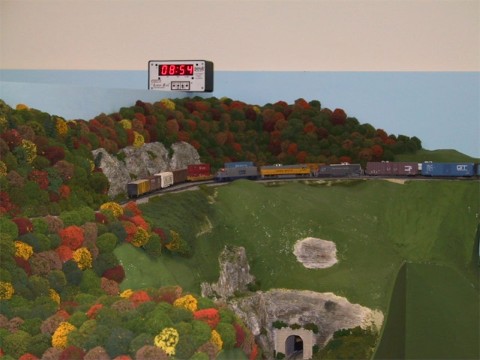 Q420 holds the main to meet R695 at Laurel.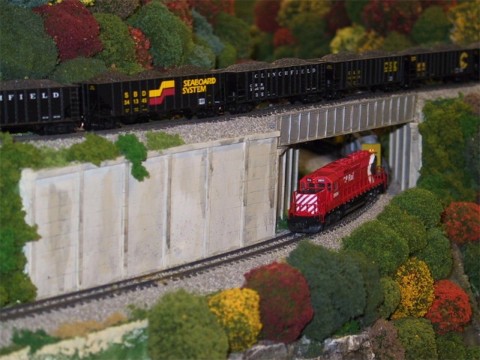 The dispatcher has decided to expedite the return of B765, the Rich Patch Pushers, on the point of a southbound coal train seen here descending the "Corkscrew" loop around Rich Patch Mountain.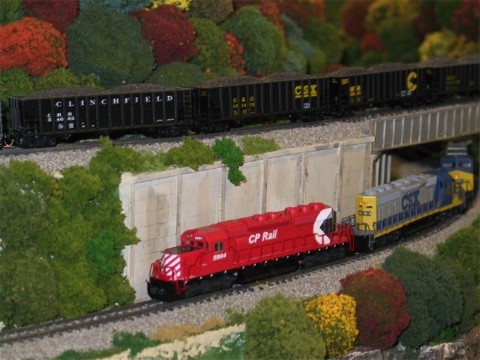 Another shot of the B765 pushers on the head-end of a southbound coal train. Apparently, a CP SD40-2 has managed to get out of the DS&P pool and onto the B765 assignment today.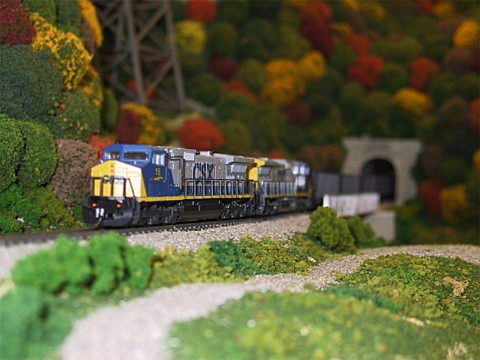 A northbound empty hopper train crosses Catawba Creek after exiting Sandy Ridge Tunnel.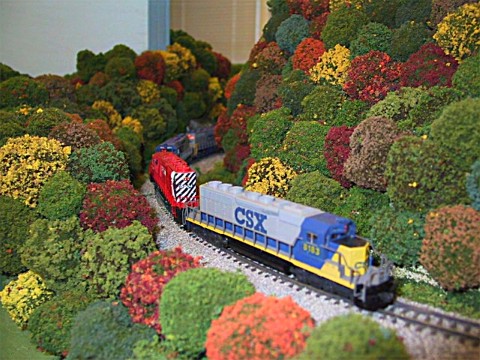 The B765 pushers were busy in this session. They are leading B742, the northbound Black Cat, up the Rich Patch Mountain grade.
This page was last updated on 01/01/11.