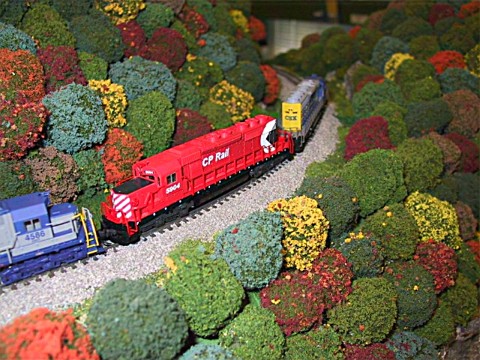 Here's another shot of B765 helping B742 around the "Corkscrew."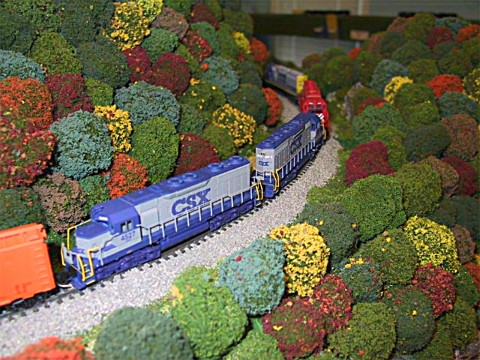 The road power of B742 is a pair of SD35s today.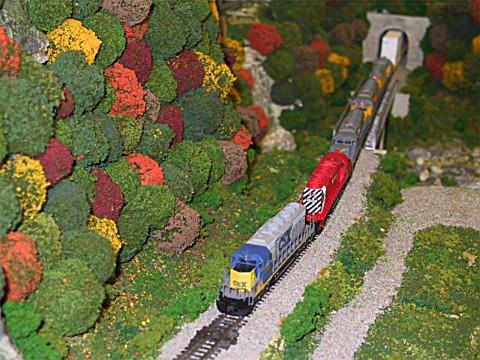 The B765 pushers had to be called to assist Q158 north out of Salem. Here they lead the power of Q158 over Catawba Creek just north of Sandy Ridge Tunnel.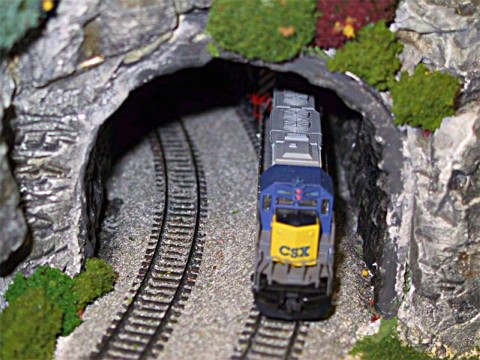 The lead CSX SD40-2 on B765 emerges from McAfee Tunnel on the mainline in New Castle, VA.
This page was last updated on 01/01/11.