This page contains pictures from the February 17, 2001 operating session on the original CSXT Shenandoah Division. This session was the first one where we had a digital camera, so some of the pictures reflect the fact that features of the camera were still being discovered. The pictures are representative of an operating session, and you'll see both trains and crew members.
Running the R695, a southbound Chicago to Waycross train, Jan is at Laurel calling the dispatcher for additional track: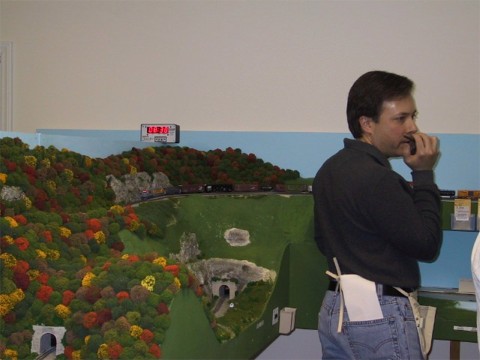 R695 was always the first southbound train out of Connellsville staging at the start of the operating session.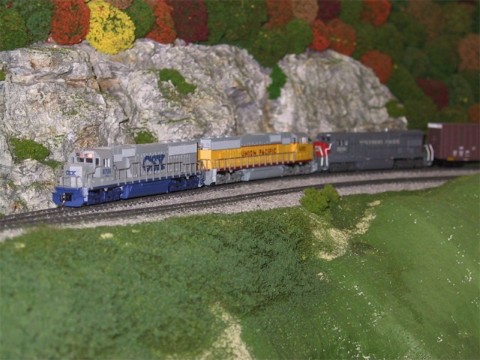 Run-through UP and SP power on R695 at Laurel, VA.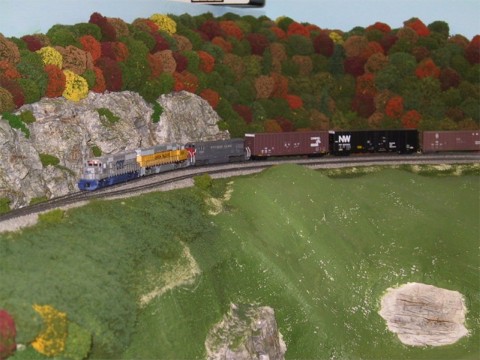 Overall view of R695 at the south end of Laurel.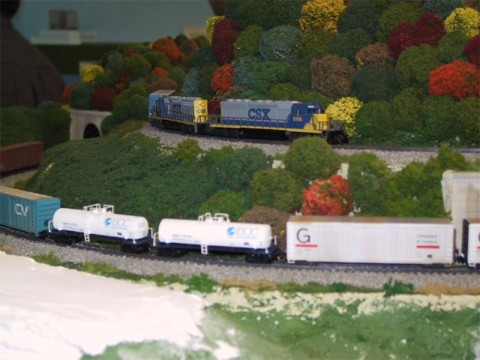 Q420 is climbing Rich Patch Mountain. The lead SD40-2 is cresting the steepest part of the grade at about 2.75%. Q420 must have been light today since it has only two SD40-2s and no helpers.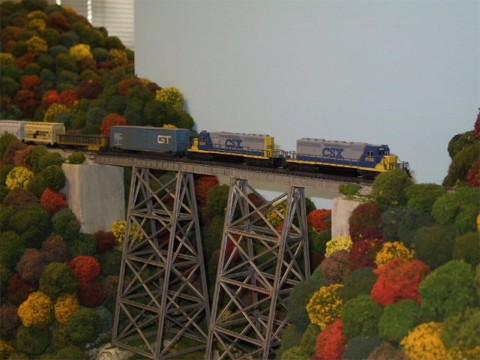 Q420 heading north across the Catawba Viaduct.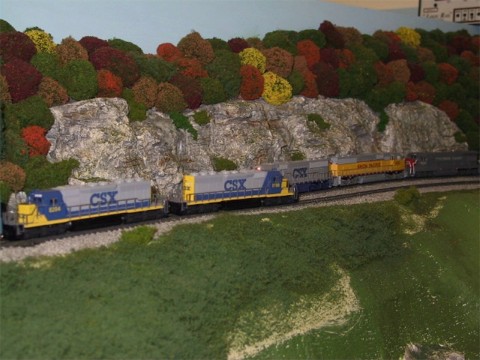 Q420 takes the siding at Laurel to meet R695.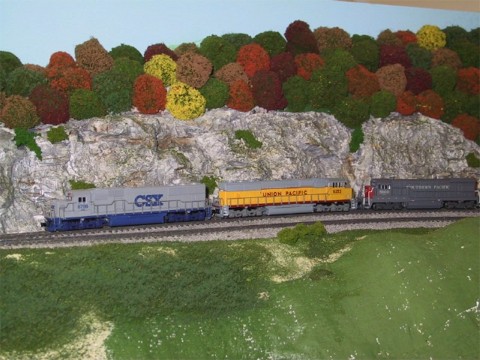 R695 departing Laurel.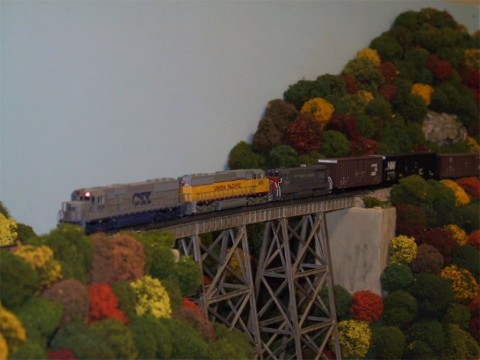 R695 crossing the Catawba Viaduct after departing Laurel, VA heading southbound towards Salem.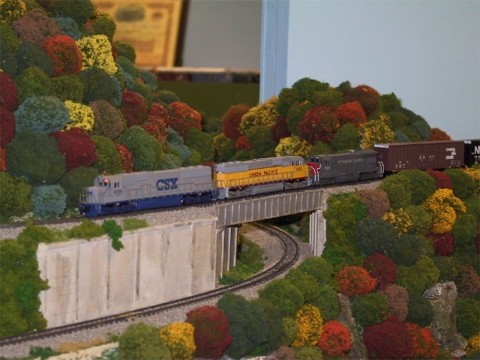 R695 had turned up its retainers at Laurel in preparation for descending the "Corkscrew" around Rich Patch Mountain.
This page was last updated on 01/01/11.