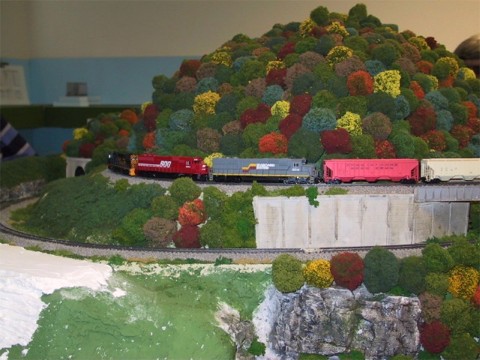 G227 descending the "Corkscrew" at Rich Patch Mountain.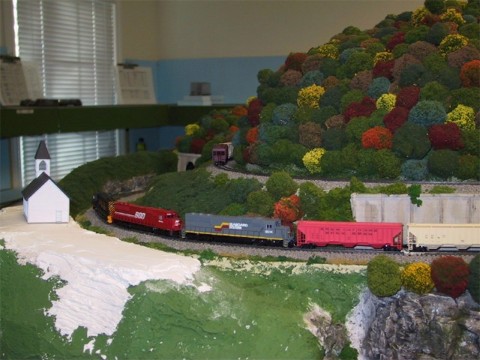 G227 passes Rich Patch Baptist Church just before entering the Rich Patch tunnel.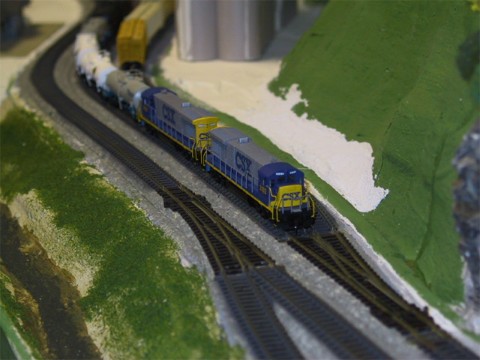 B712, the New Castle Roadswitcher, is working in the passing siding at New Castle.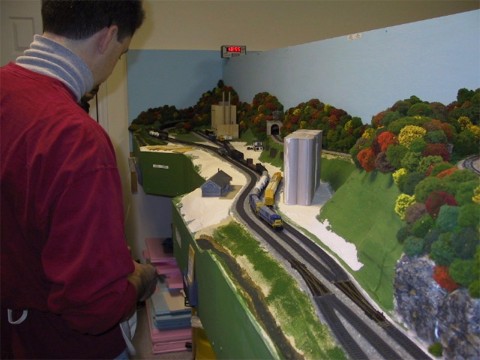 Overall view of New Castle showing B712 working the Westvaco plant at the north end of town.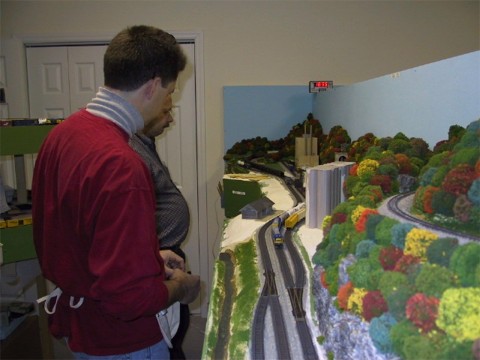 Scott is operating B742, the "Black Cat", while Larry is the engineer on B712. B712 is getting ready to add some empty hoppers to the rear of B742.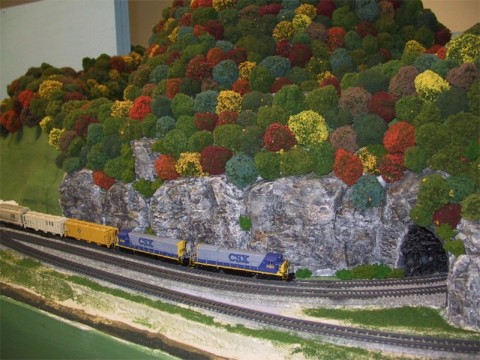 B712 approaches McAfee Tunnel at the south end of New Castle.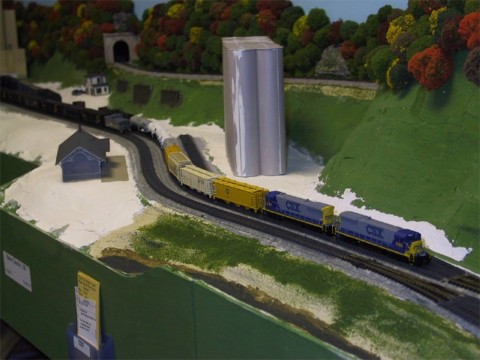 B712 in the siding at New Castle, while B742 is departing on the mainline.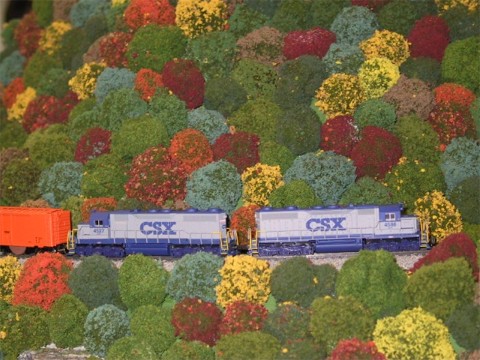 A pair of soon to be retired SD35s on B742, the northbound "Black Cat", are in run 8 as they claw their way around the Rich Patch Mountain "Corkscrew".
This page was last updated on 01/01/11.