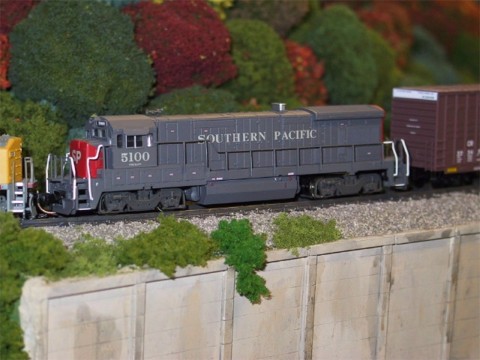 The dynamic brakes are whining on SP B23-7 5100 as it descends Rich Patch Mountain.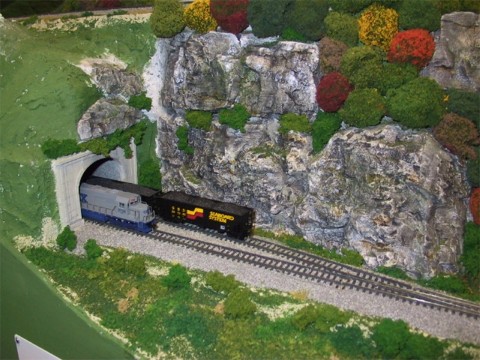 R695 emerges from McAfee Tunnel at the south end of the New Castle passing siding.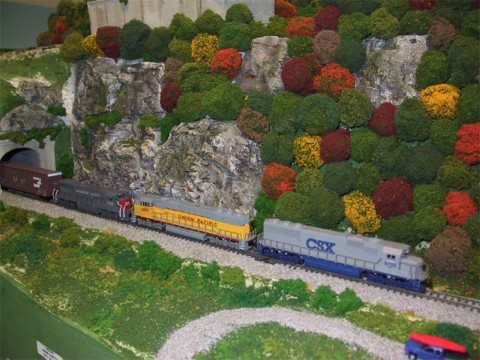 After restoring its retainers to their normal position, R695 pulls out of McAfee Tunnel and continues heading towards Salem.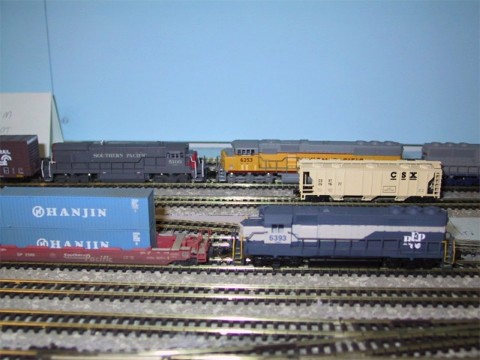 R695 pulls by the Salem depot to set-off and pick-up while the Y101 yard job classifies cars in the foreground. Today's Y101 engine is CSXT 6393, an ex-RF&P GP40-2.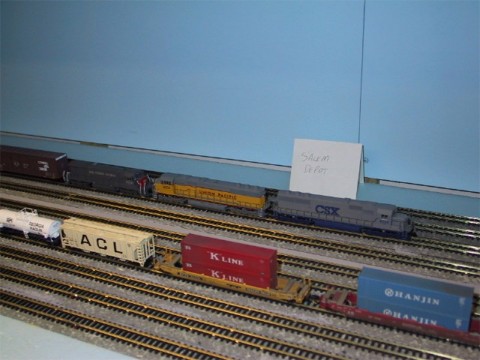 R695 sets-off its Salem block in Arrival/Departure 1.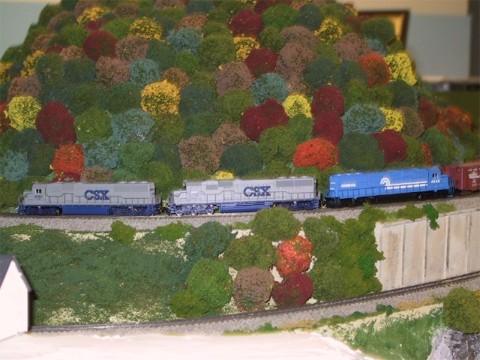 Q421, the southbound Conrail Enola-CSXT Atlanta run-through, rounds the curve at the base of Rich Patch Mountain.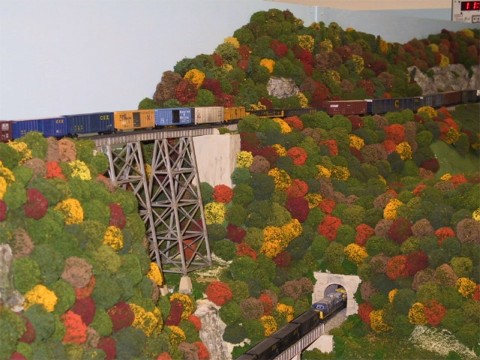 Here's the Q421 train stretched out over the Catawba Viaduct and back into Laurel.
This page was last updated on 01/01/11.