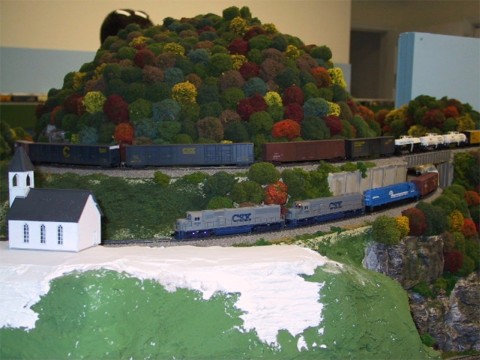 Q421 passes the Rich Patch Baptist Church while crossing under itself in the "Corkscrew."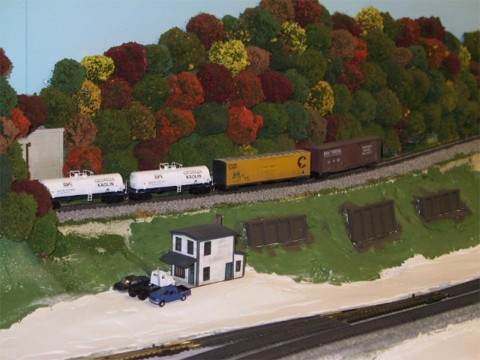 The rear-end of Q421 passes the Bald Knob Cafe in New Castle, VA.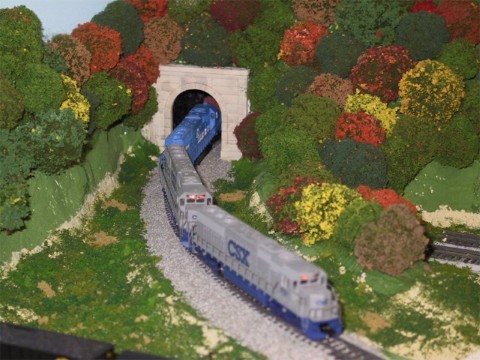 Q421 emerges from Bald Knob Tunnel en route to New Castle.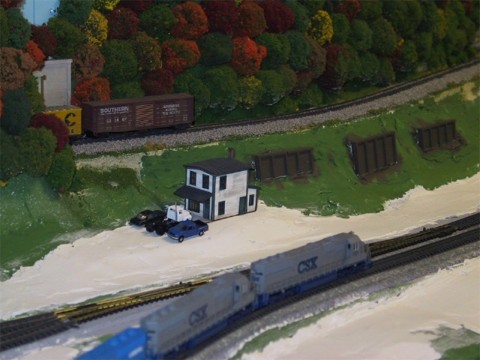 Q421 passes the Bald Knob Cafe on the mainline at New Castle.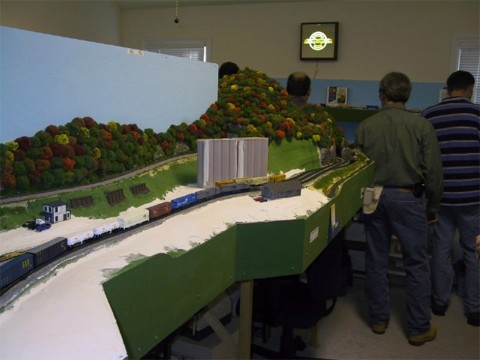 Here's an overall shot of New Castle showing Q421 heading south towards Salem. Some of the crew members are in the aisle near Covington at the north end of the railroad.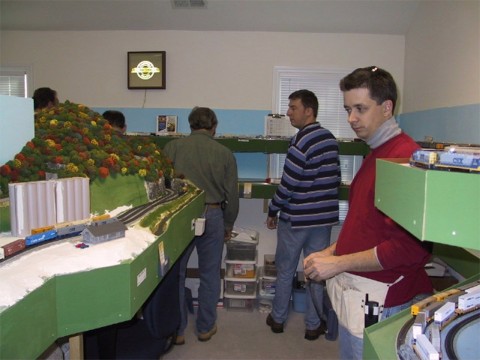 Another view of the New Castle side of the peninsula. Wadesboro staging is on lower level on the right, while Connellsville/Winchester staging is above. Covington is on the upper level at the back of the picture, and South Salem is immediately below. Crew is Rich, Larry, James D., Marcus, and Scott, left to right.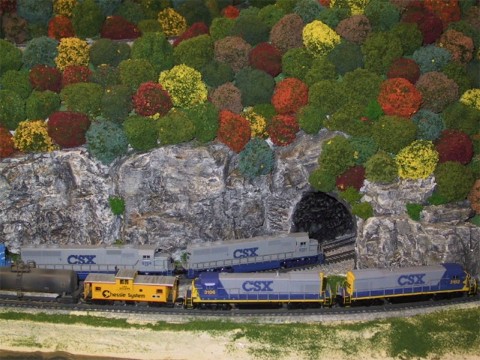 Q421 dives into McAfee Tunnel at the south end of New Castle. In the foreground is the power and caboose for B712, the New Castle Roadswitcher, sitting on the Apple Track. The tank car is an off-spot car destined for the large Westvaco plant at the north end of town.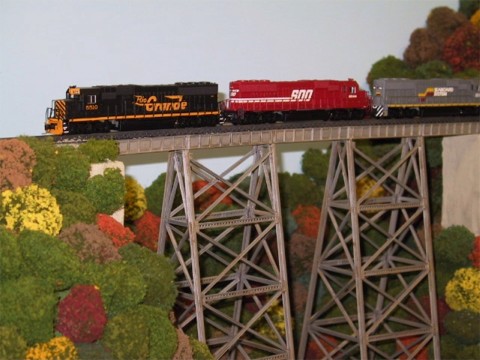 Pool power sometimes shows up on train G227, a southbound unit grain train from Garrett, IN to Hamlet, NC. A DRGW SD50, Soo Line SD60, and an old Seaboard System SD50 are powering today's G227 across the Catawba Viaduct.
This page was last updated on 01/01/11.