On Saturday, May 11, 2002, Marcus and Tommy came over to the house for a work session on the CSXT Shenandoah Division. We made a very good amount of progress which resulted in two firsts for this layout: the first risers were installed and the first plywood subroadbed was installed.

We were able to accomplish quite a lot at this work session by dividing up work in several smaller tasks. First, Marcus and I installed several sets of risers at Wadesboro along with the first 2 pieces of plywood subroadbed for the Wadesboro staging yard. Then Marcus and Tommy took over installing risers while I cut additional plywood pieces for use at Wadesboro (and one piece for later use at Connellsville/Winchester). We installed a total of 4 plywood subroadbed pieces to form the straight part of the staging yard.

After a break for dinner, Marcus and Tommy installed most of the risers for the Wadesboro return loop. The work session finished up with Tommy and me attaching metal corner braces on the fascia boards at the Jackson River and Roanoke Junction areas.

Work sessions in the near future will see the installation of more risers and plywood subroadbed, along with the start of laying roadbed and track at Wadesboro.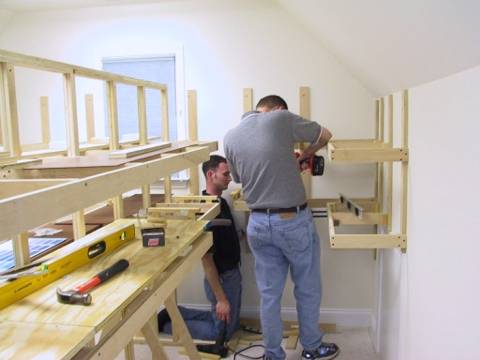 Marcus and Tommy are installing risers for the
Wadesboro staging loop.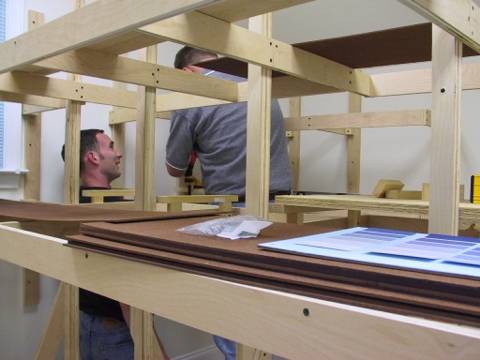 Tommy waits in the benchwork for Marcus
to attach the next riser.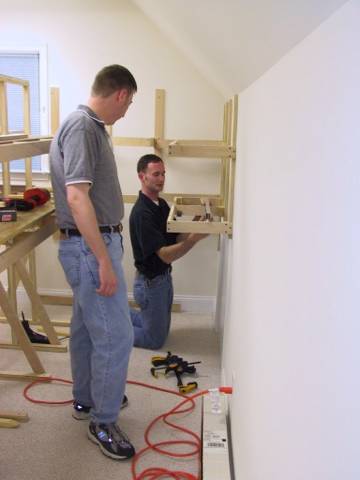 Tommy makes sure everything's level for the last set of risers installed at this work session.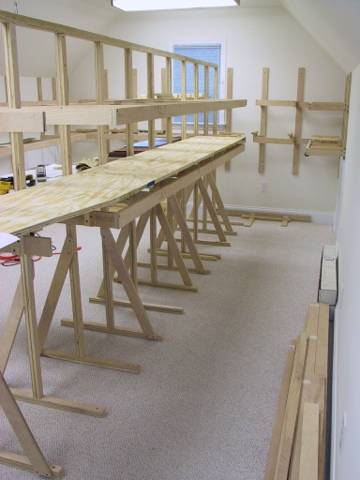 Overall view of the plywood subroadbed for the
Wadesboro staging yard.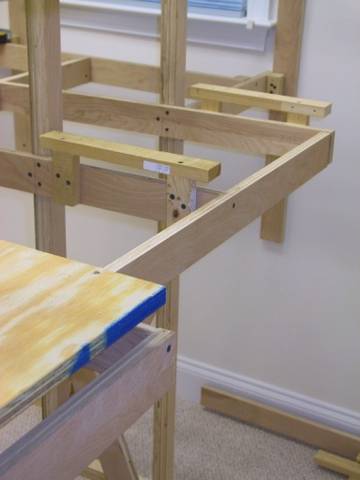 Here's a pair of the riser sets that will support the plywood subroadbed at the Wadesboro loop. Similar risers support the plywood subroadbed that was installed at this session.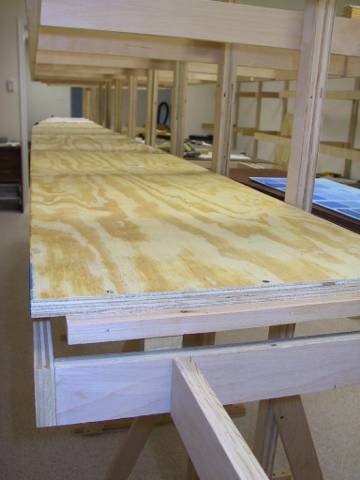 Looking down the Wadesboro staging yard towards the end of the peninsula.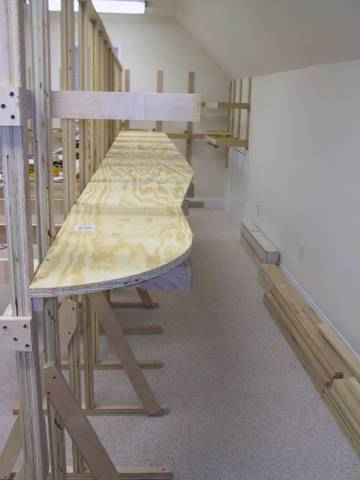 This view shows the staging yard from the end of the peninsula.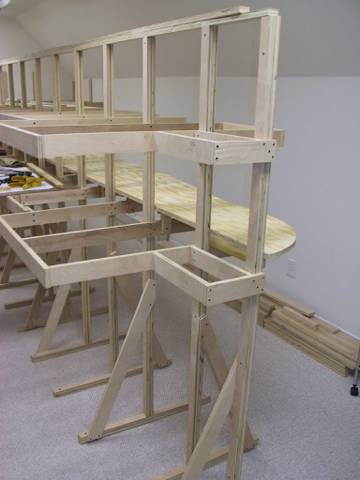 Here's another view of the end of the peninsula.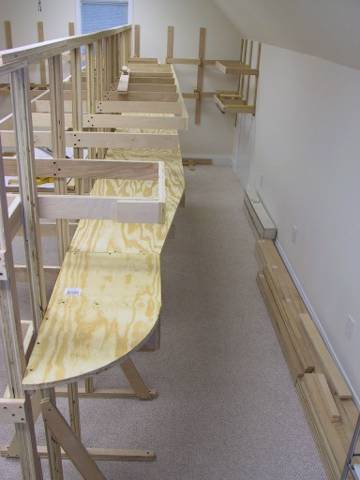 Elevated view of the staging area.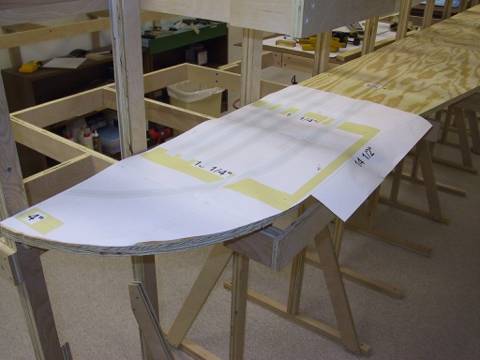 This view shows the full-size output from 3rdPlanIt used to cut the plywood to the correct radius for the end of the staging yard. The template will be used to accurately locate the Vinylbed roadbed and track as well.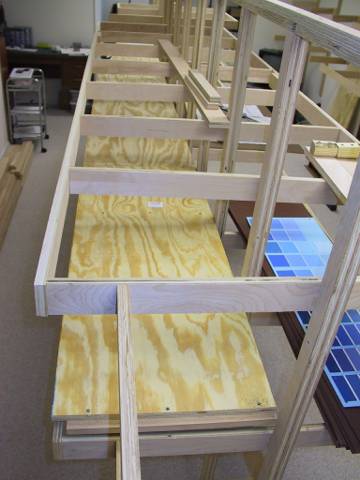 Here's an elevated view from the loop end of the staging area looking back towards the peninsula end. Blue paint chips can be seen to the right as we are trying to decide on the upper sky color for this railroad.
This page was last updated on 01/01/11.