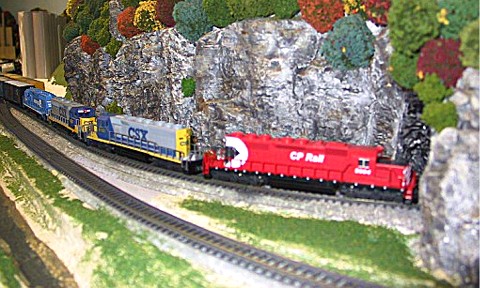 The dispatcher on the SD desk has once again decided to expedite the movement of the B765 Hill Helper by placing the helper on the point of southbound R699.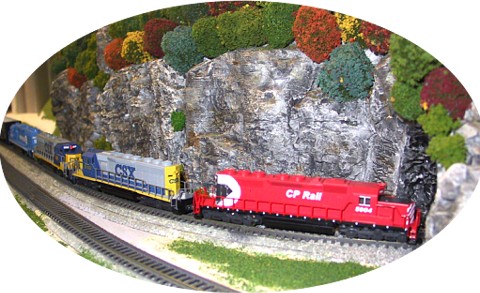 The combined B765/R699 is about to duck into McAfee Tunnel at New Castle, VA.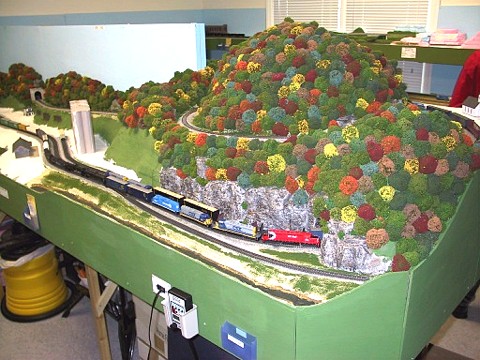 Overall view of the south end of New Castle as B765/R699 enters McAfee Tunnel. B712, the New Castle Roadswitcher, is working on the New Castle passing siding. The "Corkscrew" loop is directly above the units of B765/R699. The New Castle peninsula was preserved for use in CSXT Shenandoah Division V2.0.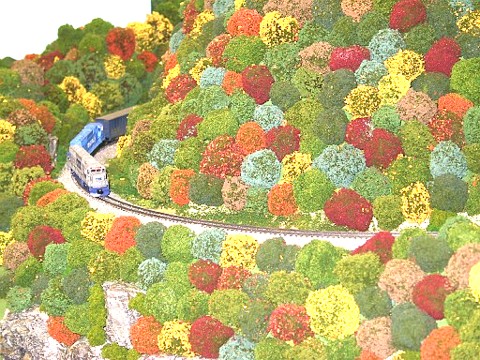 Train R698, Hamlet to Cincinnati, climbs the "Corkscrew" loop.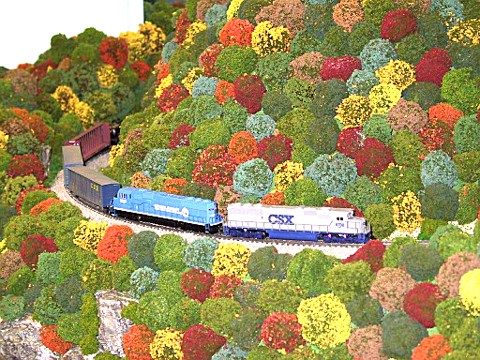 Another shot of R698 climbing Rich Patch Mountain. This was the last train run during an operating session on CSXT Shenandoah Division V1.0.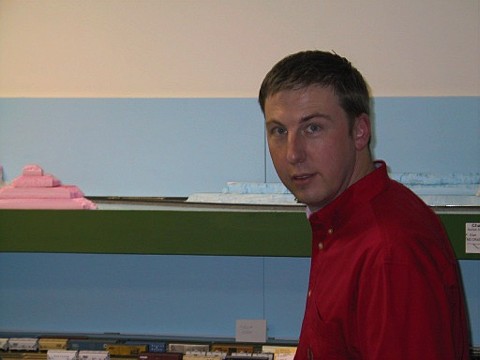 Here's Marcus working as the Salem Yardmaster during the second trick of the last session.
That's the end of the line for operations on CSXT Shenandoah Division V1.0. This layout provided me and my crew quite a bit of enjoyment during more than 20 operating sessions over 3 years. I'm looking forward to starting operations on the new Shenandoah Division!
This page was last updated on 01/01/11.