Since the 06/01/2003 Progress Report, several mileposts have been achieved on the railroad.
Thanks to some help from the crew at a recent work session, risers and plywood subroadbed were installed at the site of Virginia Eastman in Carpenter, Va. I have also installed the risers and subroadbed from the curve near the north end of Ridgemont, Va. to the south end of Carpenter.

Good progress continues to be made on installing the Subvinylbed and Vinylbed roadbed on the mainline. In addition, the Vinylbed was laid for the Ridgemont, Va. passing siding.
Track crews have been following right behind the roadbed crews. The mainline has now been completed through Ridgemont around Pearson Curve and into the south end of Carpenter. The passing siding at Ridgemont has been completed as well.
Progress as of July 6, 2003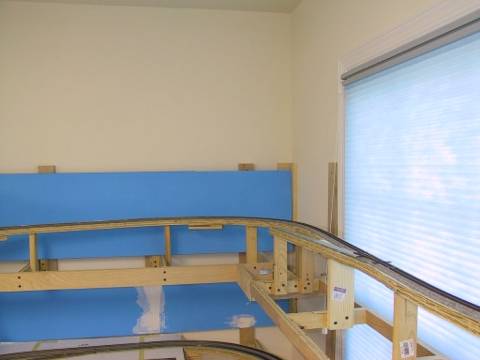 Overall view at the end of the aisle showing the High Meadow, Va. area in the background on the upper level with Ridgemont, Va. just out of sight on the right. The northbound grade peaks at 2.0% in the corner by the window before leveling off for the Blue Spring Wood Products spur and south end of Ridgemont passing siding.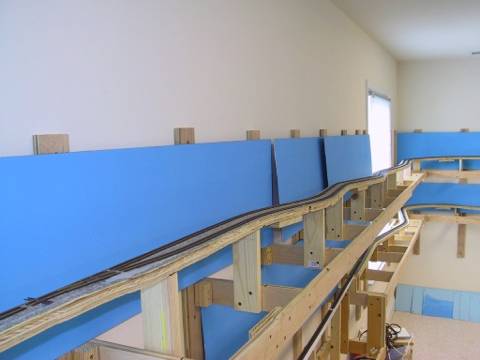 This view looks northward at the south end of the Ridgemont passing siding. The southbound grade peaks at 2.5% at the south end of Ridgemont, requiring pushers for southbound trains from Covington. The backdrop sections are simply placed temporarily for photographic purposes.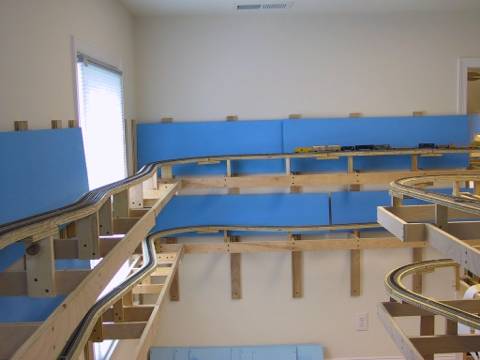 Overall view looking southward at Ridgemont. There is rolling stock in the background on the mainline at the north end of Ridgemont in the vicinity of Old Dominion Forest Industries.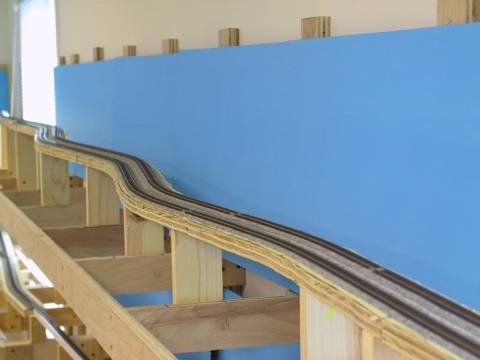 View of Ridgemont looking southward toward the south end and the crest of the southbound 2.5% helper district.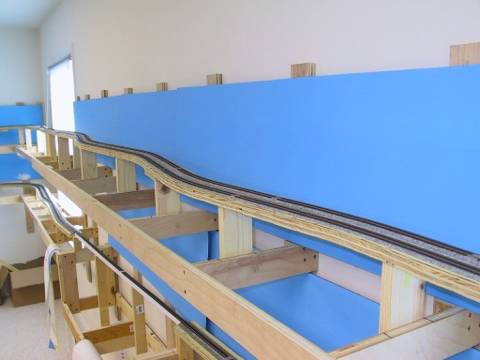 Another view of Ridgemont with High Meadow in the far background and Catawba Creek Viaduct below.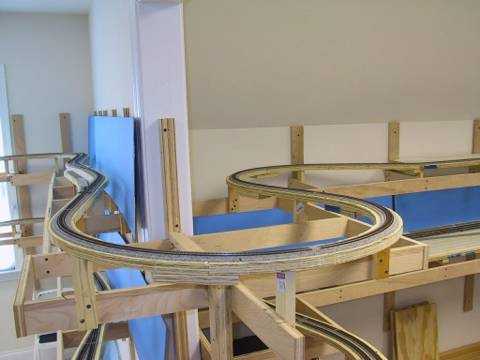 Overall view of the Pearson Curve area. The farm will be located in the middle of the curve. The Old Dominion Forest Industries spur and the north end of the Ridgemont passing siding are to the left of the wall in front of the backdrop. The Virginia Eastman plant at Carpenter will be located to the right of Pearson Curve.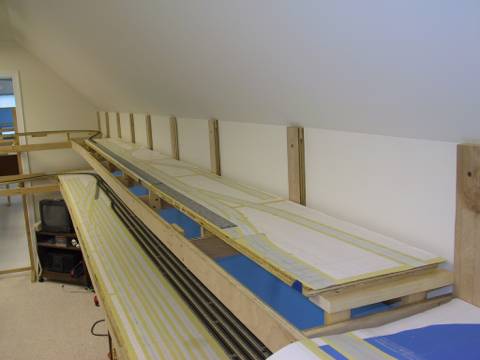 Carpenter, Va. is the future home to the Virginia Eastman chemical plant. This plant will have a dedicated plant switcher; CSX trains will simply set-off and pick-up here. The plant scene will be about 2000 scale feet (13 actual feet) long. North Salem yard is visible on the lower level below Carpenter.
This page was last updated on 01/01/11.