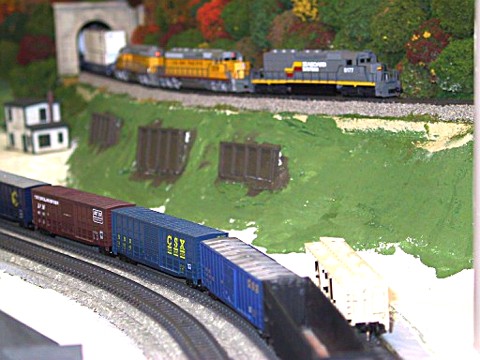 Another shot of Q158 climbing out of Bald Knob Tunnel. Train B712, the New Castle Roadswitcher, is in the siding at New Castle below Q158's power.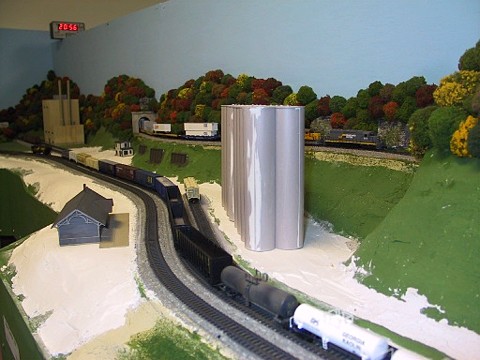 Overall view of New Castle, VA. Train Q158 is about to dive into Rich Patch Tunnel.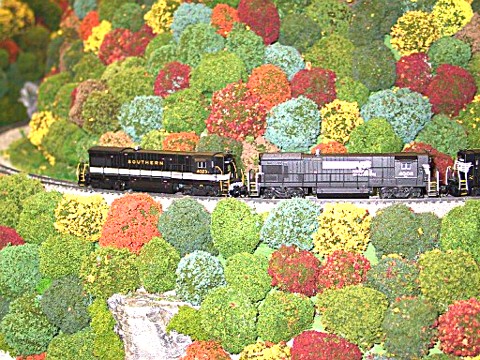 The dynamic brakes on the B23-7s are whining as Norfolk Southern train Z352 descends the "Corkscrew".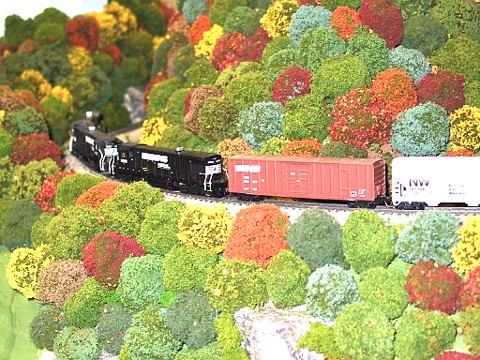 Another shot of NS Z352 descending the "Corkscrew."
This page was last updated on 01/01/11.