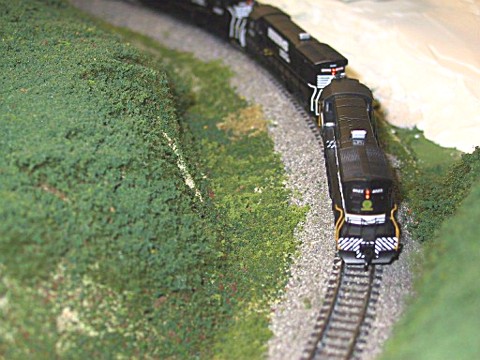 Norfolk Southern Z352 passes the kudzu-covered cut as it prepares to enter the north portal of Rich Patch Tunnel.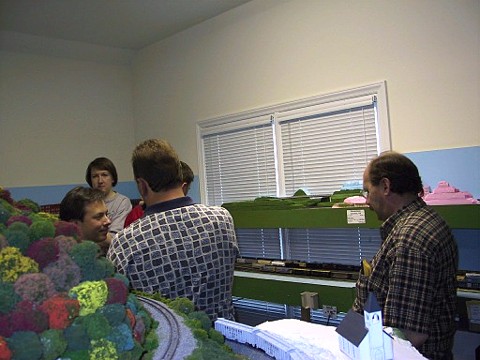 Cherie, Jan, Rich, Marcus, and Larry all congregate in the Salem aisle as Z352 descends in the foreground.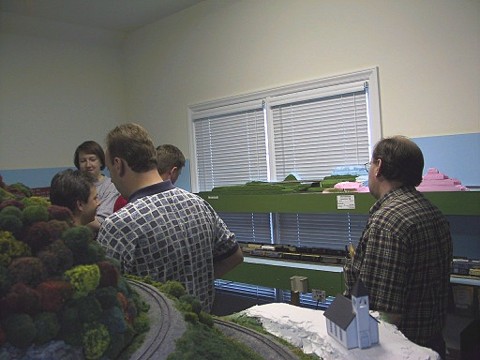 Here's another shot of the crew in the Salem aisle.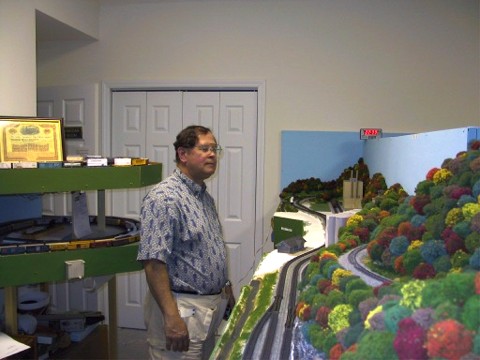 Dave ponders his next move at New Castle.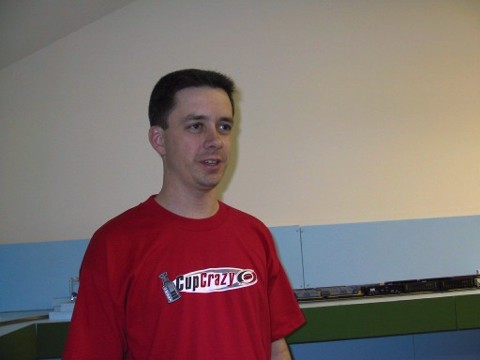 Here's Scott standing in front of Connellsville/Winchester.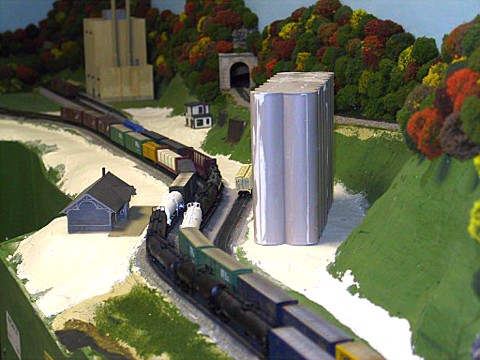 R699 holds the main while meeting B712 in New Castle.
This page was last updated on 01/01/11.